Pool Baby Gate Installation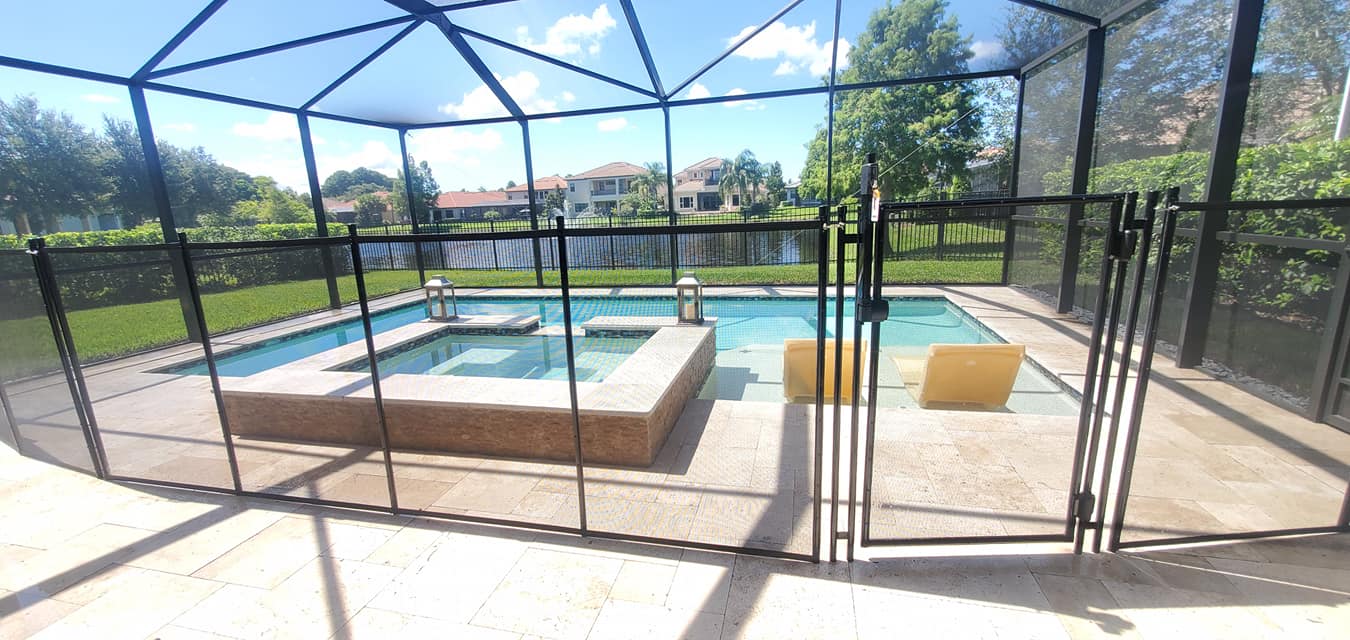 At My Baby Fence SW Florida, we install a self closing, self latching pool fence baby gate for ultimate safety and protection. Our gates are custom built and fitted to your dimensions and don't have a large threshold to trip over or stub your toes on. Our customers appreciate our gate design compare to our competitors. All baby gate installations in southwest Florida come with our lifetime warranty. If you're not happy for any reason, give us a call and we'll take care of it.
Pool Safety Fence Installation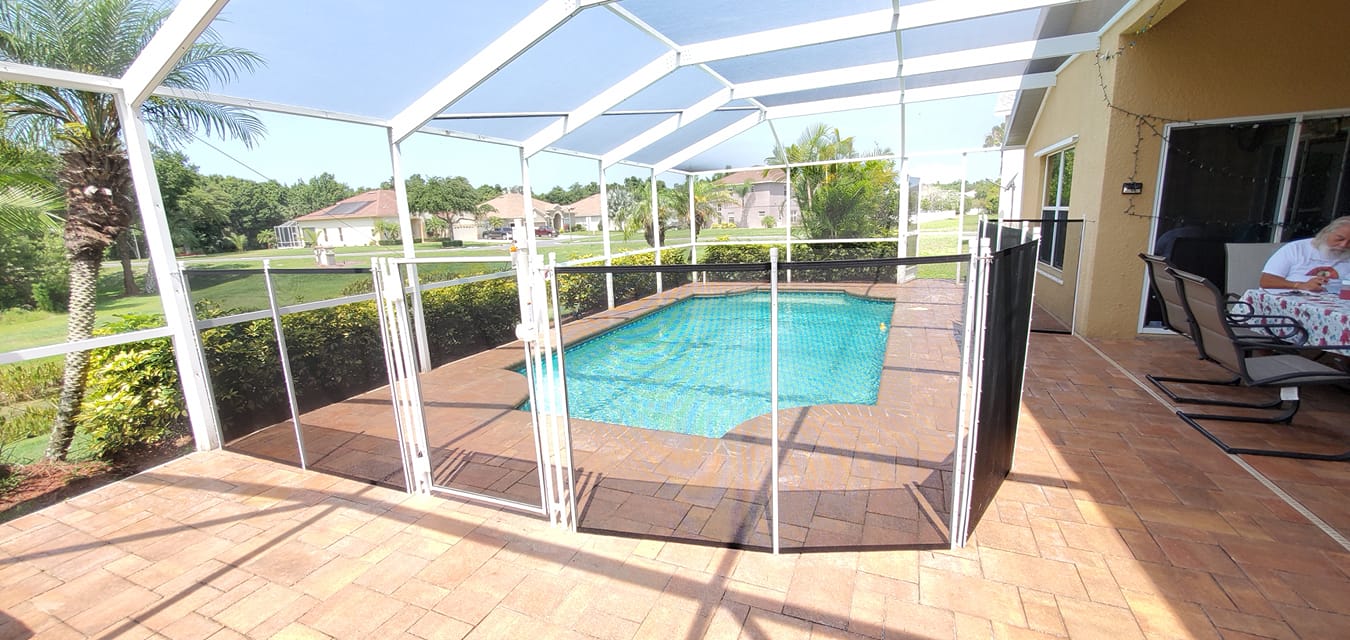 Our pool safety fences are custom built to fit your pool and fit in with the area around your pool. We can install the fence in almost any configuration you'd like and our fences are easy to remove for adults for those times when you are entertaining. Our professional installers are trained to create the perfect fit for your fence. We take pride in our installation work to provide the safest, most secure fence possible. Give us an opportunity to provide a safe pool experience for your family.